'Kai Po Che!' clocks 8 years: Abhishek Kapoor shares 'gratifying' experience of working with Rajkummar,Amit
Mumbai (Maharashtra) [India], February 22 (ANI): As Abhishek Kapoor's 'Kai Po Che!' completed eight years of its release on Monday the filmmaker opened up about collaborating with the late Sushant Singh Rajput, Rajkummar Rao, and Amit Sadh who essayed lead roles in the film.
The filmmaker who is known to have an eye for young and raw talent gave the biggest breaks of their careers to the late Sushant Singh Rajput, Rajkummar Rao and Amit Sadh. The film proved to be a critical and commercial success with the actors earning rave reviews for their performances.
Earlier today, Rajkummar and Amit took to social media to express their thoughts on the film. While Rajkummar won the hearts of the audience as Govind, a supportive friend and earnest lover, Amit impressed all as Omi who gets caught in communal politics and brings about an interesting anti-climax in the 2013 release.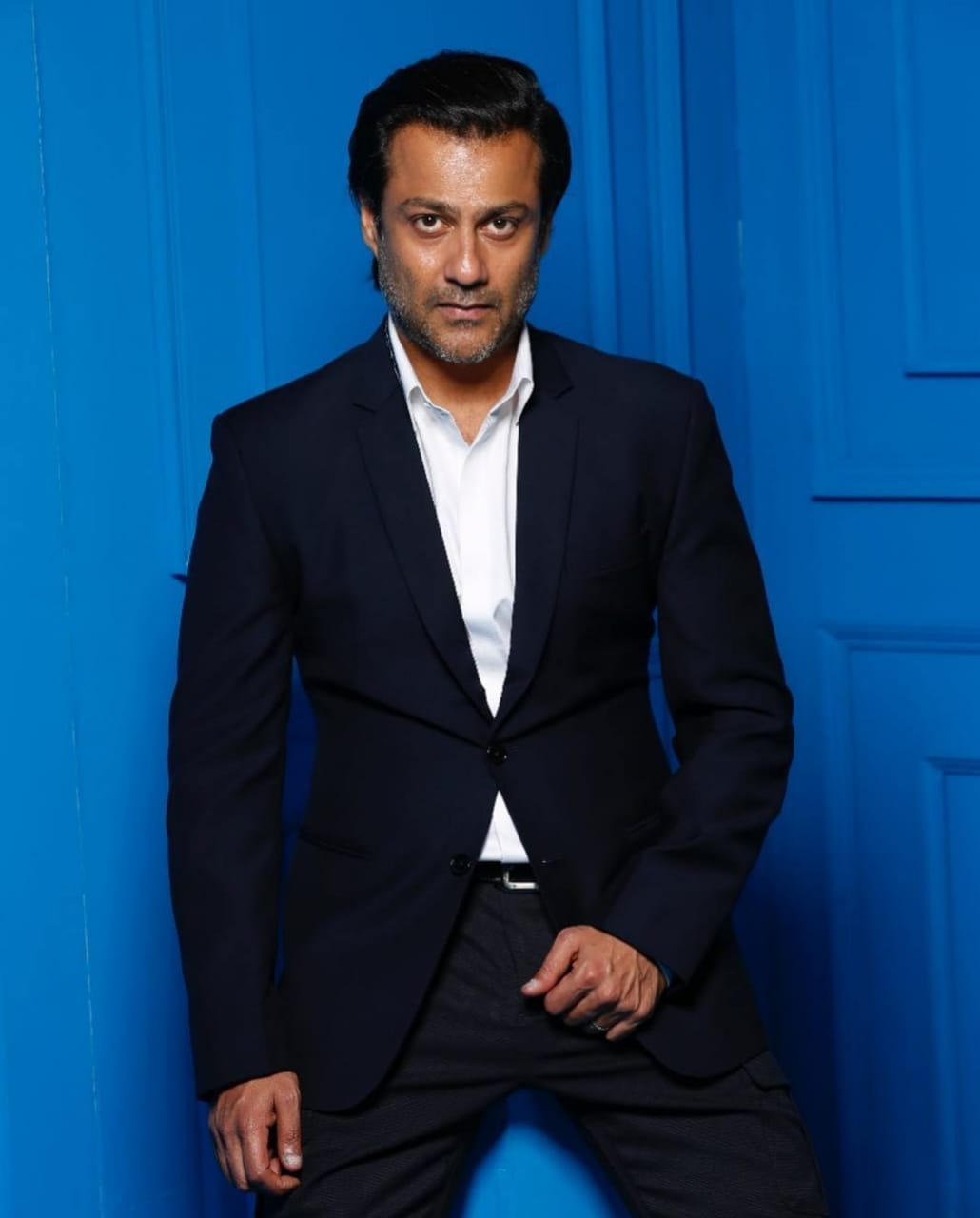 Talking about collaborating with the talented duo, Kapoor said, "Both Raju and Amit are very hungry actors. They're like tigers in a ring. No matter what you throw at them, they'll make it their very own and the result is always so gratifying to watch."
Shedding light on Amit's character graph in 'Kai Po Che!', the filmmaker said, "It took a while for Amit to get his due but hats off to him for persevering through this phase."
" I think he had the toughest part in the film because his character had such a sharp evolving graph. It changed shades with every scene and Amit pulled it off like a chameleon," he added.
Earlier in the day, the 'Newton' star took a walk down the memory lane and recalled the old memories that he had with the late actor.
In his post, Rao mentioned that 2013's release allowed the actor in him to grow and has made him more empathetic.
Taking to his Instagram story, the 'Queen' actor shared the poster of the film featuring him, Sushant, and Amit. Remembering the 'M.S Dhoni' star, Rajkummar also penned a heart-warming note.
Sharing the poster, Rao wrote, "A film that allowed the actor in me to grow, to be more empathetic, celebrating the 8 years of Kai Po Che. As if it was yesterday when Sushant, Amit and I were shooting for the film. You are being missed my dearest @sushantsinghrajput @theamitsadh @amupuri @abhishekapoor #suatikSen #sidrovka. r #ronniescrewyala Ocastingchhabni #8yearsofkaipoche." (ANI)
The Daily Guardian is now on Telegram. Click here to join our channel (@thedailyguardian) and stay updated with the latest headlines.
For the latest news Download The Daily Guardian App.
A CURTAIN RAISER TO ITALIAN EMBASSY CULTURAL CENTRE'S FELLINI RETROSPECTIVE
Italian Embassy Cultural Centre is hosting a week-long Federico Fellini retrospective in collaboration with the India Habitat Centre. As part of the retrospective, eight of Fellini's best-known films will be screened starting with his 1973 Academy Award-winning masterpiece 'Amarcord' on 23 October 2021. Along with introducing each of the eight films ahead of their respective screenings at the India Habitat Centre, I will also be introducing Fellini to the audiences while touching upon the importance of his films in India.
The legendary master Italian filmmaker Federico Fellini is not just recognised as one of the greatest and most influential filmmakers of all time but also as a great humanist whose lifelong work stands as a testament to his love for telling universally relevant stories about common people and life in Italy. Despite his origins in Italian Neorealism as a screenwriter for the luminary Italian director Roberto Rossellini, Fellini gradually emerged out of his shadows to carve a niche for herself with films like 'The White Sheik' (1952), 'I Vitelloni' (1953), 'La Strada' (1954), 'Il Bidone' (1955), and 'Nights of Cabiria' (1957). And then he took a huge leap with 'La Dolce Vita' (1960). Not many filmmakers in the world have succeeded in taking such a gigantic leap between films like the one Fellini took with 'La Dolce Vita'.
But what did he do after it? He made '8½' which is another major leap (it's something that is unheard of except when maybe Ingmar Bergman made Persona). With '8½', Fellini catapulted himself to an entirely different level of stardom altogether. The film in many ways also perpetuated the wide usage of the term 'Felliniesque' which would become synonymous with any kind of extravagant, fanciful, even baroque imagery in cinema—a sort of a superimposed dreamlike or hallucinatory imagery upon ordinary situations. Contemporary filmmakers like Tim Burton, Terry Gilliam, Emir Kusturica, and David Lynch have cited Fellini's influence on their work. Fellini's influence on Indian cinema is most evident in the works of Indian filmmakers like Mani Kaul (director of films like 'Duvidha', 'Uski Roti', 'Nazar', 'The Cloud Door', etc) and Kumar Shahani (the director of films like 'Maya Darpan', 'Tarang', and other movies)
'Amarcord', the first film to be screened as part of the retrospective, tells the story about Titta, an adolescent boy growing up among an eccentric cast of characters in a village near the ancient walls of Rimini in 1930s Fascist Italy (Rimini was where Fellini was born and the political turmoil during the rule of the Fascist regime in Italy also had a profound influence on Fellini's life and work). The title basically translates to "I Remember" and aptly so. For, like many films of Fellini's, 'Amarcord' is autobiographical in nature at so many levels. In fact, the character of Titta is based on Fellini's childhood friend from Rimini who went on to become a lawyer. The two remained good friends all their lives. It is perhaps the last of Fellini's undisputed masterworks. Even though Fellini would continue to make important films but 'Amarcord' in many ways is the last of his films to receive universal acclaim. It is also the last Fellini film to win the Oscar for the Best Foreign Language Film. The film is particularly noted for its criticism of Fascism as well as the Catholic Church but its comical tone cuts Fellini the slack to unleash a strong critique.
The romantic comedy 'The White Sheik', which will be screened on 24 October, follows Ivan and Wanda who visit Rome for their honeymoon. However, when Wanda suddenly disappears to find the White Sheik, the hero of a soap opera, Ivan struggles to hide it from his family who wants to meet his missing bride.
The third film to be screened as part of the retrospective on 27 October is 'I Vitelloni' which presents a character study of five young men at crucial turning points in their lives in a small town in Italy. One of the Italian maestro's most imitated films, 'I Vitelloni' is said to have inspired directors like Martin Scorsese, George Lucas, Phillip Kaufman, Barry Levinson, Joel Schumacher, Juan Antonio Bardem, Marco Ferreri, and Lina Wertmüller, among others.
The next film on the lineup is 'Il Bidone' which follows a group of swindlers who dress up as clerics and con poor farmers out of their savings. It will be screened on the 28 October followed by 'Nights of Cabiria' on 29 October and 'La Dolce Vita' on 30 October. On the final day of Retrospective, not one but two films will be screened: '8½' and 'Fellini Satyricon'.
The Federico Fellini retrospective was originally scheduled to take place last year, marking the centenary celebrations of the master filmmaker, who was born in Rimini, Italy in 1920. But, the retrospective had to be delayed by a year owing to the Covid-19 pandemic.