Veteran actor Ashish Vidyarthi recently hit headlines after he tied the knot with fashion entrepreneur, Rupali Barua. The actor was earlier married to Rajoshi Barua aka Piloo Vidyarthi. After the news of his second marriage was shared, Rajoshi shared cryptic posts on her official Instagram handle.
Rajoshi Barua took to her Instagram story and shared a post that read, "The right one will not make you question what you mean to them. They will not do what they know hurts you. Remember that." Another post read, "May the overthinking, and the doubt exit your mind right now. May clarity replace confusion. May peace and calmness fill your life. You've been strong long enough, its time to start receiving your blessings. You deserve it.
Have a look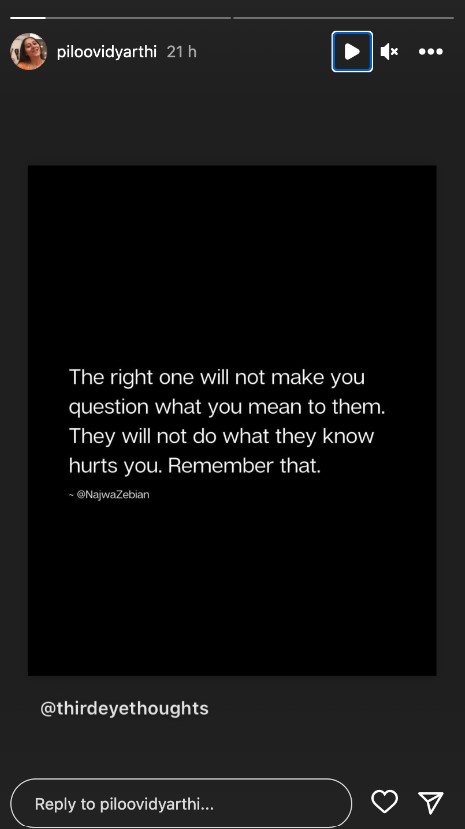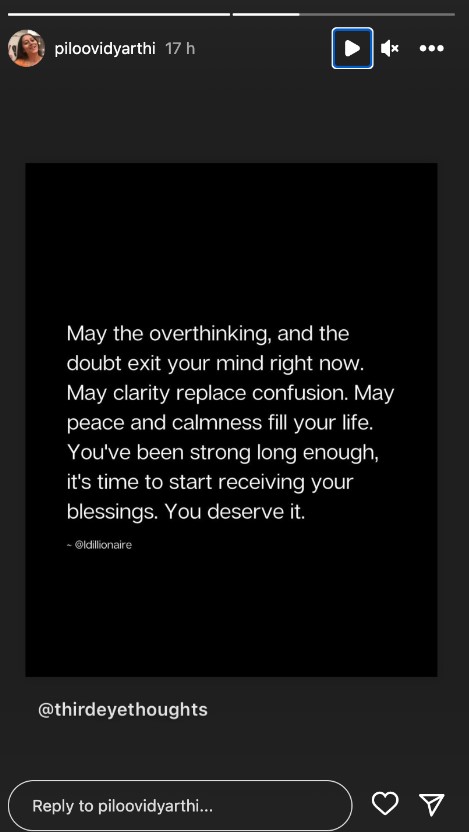 Rajoshi even shared a selfie on her Instagram. In the caption, she wrote, "Do not get PUZZLED in the puzzle called LIFE #lifequotes #selfcare #resolve #mindfulness #keepsmiling #truesayings #instaquotes."
Have a look
View this post on Instagram
For the unversed, Rajoshi is the daughter of yesteryear actress Shakuntala Barua. She was married to the actor for 23 years, and they have a son, Arth Vidyarthi.