WHY IS INDIA SEEING A SPIKE IN COVID-19 CASES? TOP DOCTORS EXPLAIN
Healthcare experts and doctors answer key queries around rising coronavirus cases and if there a need to ramp up the vaccination drive in the country.
Top healthcare experts and doctors discuss why India is again witnessing a massive spike in Covid-19 cases. Dr Anjan Trikha, Chairman of Clinical Managerial Group, Covid Centre at AIIMS, Dr Neeraj Nischal, Associate Professor, Department of Medicine at AIIMS, Dr Dhiren Gupta, Senior Consultant and Paediatric Intensivist at Sir Ganga Ram Hospital, and Dr Rakesh Mishra, Director at CSIR-CCMB, share their views. Excerpts:
Q. Why so many cases are increasing, particularly in states like Karnataka, Kerala, Punjab, Gujarat, and Tamil Nadu, 86% of the Covid-19 cases have been reported from these states. Do you think there is some kind of mutation of the virus?
Dr Rakesh Mishra: There is certainly a reason otherwise things won't happen without any reason. Mutation of the virus is the most dreadful reason which we were afraid of. Probably that is not the reason as so far whatever the sequence we have seen it doesn't look like a new variant is common in the new cases. This means it is not a new variant unless it is that subtle that we are not able to pick. Also, we have seen that while we detect a lot of UK variant and some South Africa variant in travellers who come from international travel, we have not seen a lateral spread of this beyond primary contact in a few cases. Either we are able to control well or these are not infectious for the entire population. or whatever reason, these are not posing any major concern. That leads us to the most likely possibility that most of us think is correct, the spread was not happening as we were taking the correct steps of wearing a mask, social distancing, not going to crowded places and taking care of ourselves, what we call covid appropriate behaviour. We have stopped doing that and once you don't do that anymore, the virus is always waiting, leading to a big spike in cases. There is correlation to recent past, it might have happened due to a local election, marriage function and people in trains travelling without masks. Luckily, it is not the variant that is causing this as it can ring new surprises and new troubles. But if we continue doing things this way, a lot of people get infected and the virus keeps spreading, any variant will emerge in this population. That is the biggest fear I have that a new variant can come and create new kinds of problems and compromise the vaccine program and other things that we have achieved so far.
Q. What kind of implications can there be from the P1 virus which is a Brazilian virus?
Dr Rakesh Mishra: One thing is that it is not spreading in our population and we must be practising the Covid safety rules so that we are safe. But some studies show that strains require more antibodies to get neutralised and there is a report that shows it might be less effective against this. But it is only a quantitative difference and vaccines largely are more likely, particularly that we are using in India, effective against these variants. These are surprises that cannot be predicted, there may be a situation that this variant has acquired some resistance. If one more mutation happens on top of this in that direction it might be a problem. To prevent the spread as sufficiently as possible, particularly when we detect new variants like P1 or UK, we should be extremely careful and implement strict rules so that we don't end up with one more lockdown which will be worse than the disease itself.
Q. BBMP has to deploy Marshalls at temples to control the crowd. Do you think that people are not that serious now and have taken things for granted?
Dr. Anjan Trikha: Yes, people have lowered their guard, they are taking things for granted. We have had hesitations; we have had elections and we have seen a lot of people getting together for various rallies and marriages. Earlier there were no marriages, then marriages with 20 people, which increased to 50 people and then further to 200 people. I have at least five wedding cards with five functions for each wedding, the way a big fat Indian wedding used to take place. I can assure you that all the people there will be having masks but in their pockets. The guard has been lowered. The same is with temples, we have to realise that God can only take care of people who take care of themselves. Wherever God may be, it could be a temple, a gurdwara, or a mosque, any religion for that matter, people have lowered their guard. We have to suffer because of that.
Q. What kind of precautions need to be taken by those who have been vaccinated for the first dose? A lot of cases have been seen that people are getting infected after a single dose and are blaming the vaccine. What would you like to say about it?
Dr Neeraj Nischal: Most of us are not aware of or not willing to learn that it is biological vaccination along with social vaccination that is going to save us during this pandemic. If we take the vaccine, it will take some time for us to develop immunities. After taking the first dose we rectify to take the second dose. Once you take the second dose, then after two weeks we anticipate that the adequate immunity level will come. Even after you have immunity the chances of getting infected is still there. It's just that this vaccine most probably is going to prevent you from getting a severe form of the disease. That's why getting one shot of a vaccine and thinking that you have become immune to this infection is wrong. We have to ensure that even if we have taken both sets of doses, we have to practice social vaccination after that. Otherwise, we will start saying the vaccine is not working. The idea of vaccination is to prevent morbidity and mortality due to this infection but chances of cutting down transmission may not be 100% or even 70-80% as efficacy is just against the severe disease. We have to keep our guard up even after taking the vaccine.
Dr Dhiren Gupta: What Dr Nischal has said is right. I witnessed five cases who got an infection after the second dose and all these cases were symptomatic though they were young medical students. In young you can't say they are not severe as otherwise also they are not that severe in the elderly population, probably nobody knows the authenticity of these vaccines. These vaccines have been approved by just a very small trial which has never happened in the past, nobody knows what is the effect of the new strain and the constant mutating viruses. We don't need any virus to be imported from Brazil, the UK, and South Africa. Recently there was a paper which stated that over 7,000 mutations have happened in India but we are just doing 0.6% entries for the mutation and 5% of the samplings. So we don't know what is happening but we can't lower the guard unless the whole population gets vaccinated which means it can still spread despite some people being vaccinated.
Q. Do you think Covid-19 is mild among children?
Dr Dhiren Gupta: Yes, it used to be mild but the problem with the paediatric age group is they can spread it and spoil the game. They may not suffer from severe covid infections especially classical Covid not very much prevails in the paediatric age group which we have seen in the previous two academics in Delhi and India. But in the UK strain, they have found that the prevalence was a little bit more in the paediatric age group than any other mutation. The post-Covid multi-organ inflammatory syndrome is quite life-threatening in this age group. We can say that it is rare but it is not that rare that we should not worry. We follow the cases among adults once the academic is in the adult as the adult population carries the infection to the home. Still, we don't have the schools open. The Covid-positive children can spread the virus to the elderly, they become very well variables for the infection as the paediatric age group is very attached to their grandparents. It can spread to the most vulnerable population is worrisome.
Q. What can be done as some children have started going to schools, other schools will open in future including for toddlers?
Dr Anjan Trikha: Yes, we can't have another year of schools not opening. They could be closed for a couple of months, say four to five more months but that is also unreasonable. One thing which we are forgetting is by closing schools we are trying to hinder the development of a child. A child develops a lot mentally when he goes to school, some kind of vaccine behaviour has to be brought to the child. Maybe in the class, they'll have to be seen that they don't share food and water, and have to be masked. They have to be told not to touch here and there and put their fingers in the nose, eyes and mouth after every hour. I know it is a tough call but we tend to teach our children not to pick their nose, so we have to teach them not to put things in their mouth. This kind of behaviour has to be taught to them and as I have been pointed out that kids would likely to be bigger spreaders than to be getting affected. We have got our share of children who got Covid and landed in ICU. That behaviour would have to be taught to children and it's going to be another eight months to a year if not more before some kind of vaccine can be available as a mass vaccination for children.
Dr Dhiren Gupta: First adults have to follow that behaviour then only they can teach their children.
Dr Anjan Trikha: Adults have to get it but the earlier we start the better it is.
Dr Dhiren Gupta: I see that even the doctors are getting fed up with masks. The tolerance to have a mask for a whole day is not easy. We did a study if you wear a mask for a whole day, for a few hours without interruption, then it is leading to an actual problem in health and that we proved in our nurses. We know that recently it has been found that this virus doesn't spread by touch but hand washing has to be there. Our vaccination is very slow which means it has almost been the third month of vaccination and we have got the best system in the world including the government and the private regarding vaccination and we couldn't utilise that system very well to date. All we need to be is quick and fast or once a mutation arrives your existing vaccination would never be sufficient.
Q. What would you like to say about ramping up vaccination?
Dr Neeraj Nishal: Adults have to be role models for children. Once you are there in the home and following all the Covid appropriate behaviour, children are going to learn about that. Every parent has to make a conscious decision that if his/her child is not ok, they should not be sending them to school. Everyone has to pitch in not just children or adults, it has to be a combined effort including the school administration who can start telling this in online classes. They can guide the children and what is expected when they come to school for physical classes. As far as vaccination efficacy against strain is concerned, we should not be worried too much about this as the vaccine is there. We could have ramped up the vaccination on day one but are people going to come and take those vaccines so this vaccination program needed to be slowly implemented. People are taken into confidence so that there is no hesitancy whatsoever. When the time comes everybody will get a chance to take the vaccine, I'm sure they will come forward and take it. The support that the vaccine is getting is improving day by day. I feel the rate may be slow but it is effective and will be wrapped up in time. We should not be in a hurry to ramp up everything on day one and if something wrong would have happened then the whole program would have collapsed so it was a proper way.
Q. What can be the reason behind Maharashtra reporting more than 30,000 cases in a single day?
Dr Rakesh Mishra: That is how we began. The reason is most likely that the people have stopped taking precautions. We should be aware that this virus spreads very efficiently. The good thing is that we know how it spreads so we can stop that, and like other coronaviruses, it has a tendency to mutate and we have seen out of 6,000 variants or 6,000 isolates in India we have documented 7500 mutations, luckily most of them are not of much consequence they are just academic records.
Mutation and transmission are not correlated, those are just recorded in those isolated. Either it is very transmissible otherwise itself normal mutation.
Q. Do you think people are not following guidelines?
Dr Rakesh Mishra: Exactly, we are not behaving as we should and that is the best tool that we have, even if there are vaccines now maybe there will be many more but vaccines have limited benefits. 1000% people are not going to get 100% protection which means if we keep playing with the virus, allowing it to hang around in a larger number for a longer time we will certainly discover one day, which will trouble us heavily and the whole thing can become a big problem. The cause for the increase in the number of cases is most likely not a new variant although we have to keep monitoring everyday a large number of isolates by samples, at least 5% in particular where there is a large number of cases. Then very easily we can tell whether the new variant is happening or not. But since we haven't seen something so far and there is a direct correlation to the people being careless it is very likely we are encouraging the virus and inviting trouble for ourselves. We have to go back to the social vaccine and trust in that and then only the full advantage of the real vaccine will be there otherwise all will go in vain and we will be back to the drive out.
Q. Do you believe the vaccine that is going to work is the social vaccine?
Dr Anjan Trikha: Yes, everything has been rightly said by Dr Gupta, Dr Nishal and Dr Mishra, I would like to add that injectable vaccines are a totally different ball game and a social vaccine is equally important. I also feel like Dr Nishal, the government has done a considerably good job in starting vaccination at a slow phase. If you realise that we people like to discuss a lot, everybody in the country is discussing which vaccine to take and not to take. Let us have faith in our government and they are doing a good job. There were a group of people who never took the vaccine in a state as somebody had told them they can't have alcohol after taking the vaccination for 15 days. So the vaccination drives go for a dodge. These kinds of issues will be solved. We are one of those countries where lockdown and everything else was criticised but we did a good thing. The economy went for a toss and it has gone for a toss everywhere in the world. Even if you go to the USA it's the same thing, my son who is 35 is not vaccinated in Cincinnati as only above 60 years are getting vaccinated. We are following the same thing and are on the right track. We have hiccups in India. There are going to be elections in West Bengal, Kerala, and Tamil Nadu, so this will go on.
Q. There are people who are thinking they should Covishield or Covaxin. What would you like to say about it?
Dr Neeraj Nischal:Theoretically there may be differences between these two vaccines but at the time of the pandemic, we cannot be choosing among these two. If you are eligible, go ahead and take the available vaccine. Don't try to differentiate between these two vaccines and try to find out which vaccine you should take. Unless there are clear cut contraindications as far as one of the vaccines is concerned, say immune-compromised patients should avoid taking this vaccine, you should not be taking that vaccine but if this is not the case, go with whatever vaccine you are getting and don't wait which is better and which is not. This is pandemic time and if we wait for the perfect solution then it might be too late. Everybody was worried about when the vaccine will come and now that the vaccine is here, we should know the vaccine is not going to end the pandemic, vaccination will. So, whenever the turn comes, irrespective of the vaccine you are getting, come forward, take it and help in ending this pandemic.
Q. What message would you like to give?
Dr Dhiren Gupta: I think what Dr Nischal said is true, we should not have any hesitations in getting vaccines, whatever type of vaccine is available you get it as soon as possible. Don't go by the rumours. I would like to advise the media that there will be a reaction in adult vaccination and paediatrics patients as they do not react to vaccination much as compared to adults. But if you compare the disease severity, hardly any reactions are there. Get yourself vaccinated, practice social distancing, and wear a mask which we can't forget even after vaccination.
The Daily Guardian is now on Telegram. Click here to join our channel (@thedailyguardian) and stay updated with the latest headlines.
For the latest news Download The Daily Guardian App.
Patients with Hepatitis should be vaccinated for Covid on Priority basis, experts suggest
World Hepatitis Day takes place every year on 28th July to bring the world together under a single theme to raise awareness of the global burden of hepatitis especially with more focus on viral hepatitis and to influence real change.
According to the World Health Organization, "Hepatitis B is a potentially life-threatening liver infection caused by the hepatitis B virus (HBV). It is a major global health problem. It can cause chronic infection and puts people at high risk of death from cirrhosis and liver cancer."
WHO estimates that 296 million people were living with chronic hepatitis B infection in 2019, with 1.5 million new infections each year. World Hepatitis Day takes place every year on 28th July to bring the world together under a single theme to raise awareness of the global burden of hepatitis especially with more focus on viral hepatitis and to influence real change.
To discuss the same we had a panel of experts: Dr Anil Arora, Head of Gastroenterology Dept, Sir Gangaram Hospital; Dr. Sanjiv Saigal, Principal Director, Liver and Hepatology, from Max Chain of Hospitals; Dr Sudeep Khanna, Senior Consultant, Gastroenterology Dept, Apollo Chain of Hospitals.
Question: Dr. Saigal, why is hepatitis such a crucial problem? According to WHO reports a person dies of Hepatitis dies every 30 second.
Dr. Sanjiv Saigal: Hepatitis is a huge burden in our country as it is worldwide. Hepatitis basically means inflammation of the liver ad the prime reason for this are the hepatitis viruses which are of four types primarily: Hepatitis A, Hepatitis B, Hepatitis C, Hepatitis D. Hepatitis A & B are self-limiting and spread through blood, water or any fluid. But Hepatitis C & D are huge burden in our country and spread through parental fluid. In India, Hepatitis B has a prevalence of 2-7% and Hepatitis C is 0.5-1.5%. They constitute a huge number if patients in the county and are very important cause of liver related deaths in the country. They also cause liver failure, liver cancer and so on. Thus, it should be our topmost priority to treat and cure this disease.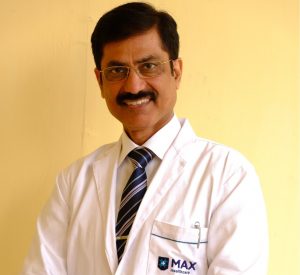 Question: 40 million people in India are HBV infected and constitute about 11% of the global rate. What would you say Dr. Arora?
Dr. Arora: This topic is very pertinent as Covid will come and go but the illnesses like Hepatitis have not gone ever since. Certain viruses are spread through contaminated water and infected fluid, which are totally preventable. This is a prevalent issue in developing countries like India and South Asian nations whereas it has been totally eradicated in developed countries. Simple provision of safe drinking water and hygiene can prevent Hepatitis A & E. Virus spread through parental route are problematic. Hepatitis B & C are neglected, and like you said there are 40 million carriers of the infection unaware of the fact that they are infected, hence they are not only potentially disease developers but are also becoming a threat for their families. By increasing awareness, we can prevent this.
Question: Dr. Khanna would you agree with Dr. Arora that there is a problem of awareness that needs to be tackled right away?
Dr. Sudeep Khanna: I would like to add something to it, people know that something like this exists but they are not ready to accept it. A recent study conducted on 1 lakh children from India concluded that only 50% of the children were vaccinated against Hepatitis B.

Question: Isn't it covered under Universal Health Immunization? Then why aren't people getting vaccinated?
Dr. Sudeep Khanna: For the same reason as why they wouldn't get anti-covid vaccine. This becomes a problem for us to help people. The vertical and horizontal transmission from mother to baby and during close contact is the most common cause of Hepatitis B. People need to be tested, treated and educated.
Question: Dr. Arora, we rightly spoke about how people are not even ready to accept it. So what can people do to prevent this stigma?
Dr. Anil Arora: A wonder drug called DAA has been discovered which can cure almost any type of Hepatitis C and hence it is as curable as any other disease but Hepatitis B is problematic. They are not aware of the fact that they may be carrying the virus in their blood for ages before they come down with advanced diseases like Cirrhosis and Carcinoma. My advise will be that anybody with a history of liver transplant, blood transmission, surgery, needle prick trauma or even dental manipulation should get a checkup for Hepatitis B. Now coming to vaccination, Hepatitis B vaccines has been available for over three decade at very low rate and very efficient.
Question: There are about 1.1 million who have died due to Hepatitis, and 3 million are still carrying the disease worldwide. How do we really address this in India especially with the urban rural divide?
Dr. Sudeep Khanna: Multimedia and TV are such a big medium and still unused to their full capacity. A lot of people don't know about Hepatitis C and lack of initiative from the authorities and doctor bodies are causing this. The disease is significantly asymptomatic and by the time they are symptomatic it is too late. So it is all about awareness.
Question: Dr. Arora, what can one do if one is already infected with Hepatitis B? What about cure?
Dr. Anil Arora: There are two aspects of patient suffering from Hepatitis B, unlike other illnesses, if someone gets an infection today, there are 5% chances that as an adult they will carry the virus in the blood for the next 6 months that is called chronic carrier state and may develop the disease later in life. They remain asymptomatic and thus do not bother about it. This is where screening is needed and if a person is accidentally positive for Hepatitis B, he can be treated with antiviral therapy or else he may spread it to his family. In early diagnosis, regular follow up goes a long way in preventing the chronic illness.
Question: Dr. Saigal, can a patient of Hepatitis B follow up with their checkup if infected with Covid?
Dr. Sanjiv Saigal: Patients ask that if I am Covid positive then what happens with the other problems of mine and if you look at Hepatitis, the patients are consulting specialist doctors, and hence can manage with a teleconsultation and it is not required to come to the hospital. If there is an emergency, then they should visit the hospital no doubt. If a Hepatitis patient is Covid positive and taking the concerned medications, I would recommend that they don't stop taking medicines for Hepatitis as this may provide a flare to the disease.
Question: Dr. Khanna, are the patients with Hepatitis at a greater risk if they get Covid? Are they furthermore immunosuppressed like we have seen in Cirrhosis?
Dr. Sudeep Khanna: If one has Cirrhosis, they are not at higher risk of getting infected. If in case the liver function goes down, the risk of Covid complication increases. Similarly, being infected with Hepatitis B or C does not mean that you are at higher risk of getting Covid. There should be no fear of vaccination.
Question: Dr. Arora, what would you say on the point " No fear of vaccination"?
Dr. Anil Arora: Liver is a vital organ in many functions including metabolism and immunity. Once you have severe Covid, liver gets involved in the immunity in many patients. Patients who have underlying liver disease should be given vaccine on a priority basis. Because liver handles all the drugs given to the covid patient.
Question: In what conditions in Covid patients does it lead to diseases like Cirrhosis other complications?
Dr. Sanjiv Saigal: If you develop Jaundice due to contaminated food or water, it is a small chance that they may develop rapid deterioration and altered sensorium thus may have to be admitted to ICU. If someone has chronic disease like Hepatitis B or C and catch infection like Pneumonia, Covid, etc. then they may develop a liver failure. These are the two situation which may cause rapid deterioration and both the type of patients should be diagnosed early and quick treatment can save these patients.
Question: How can the person know that they are carrying the Hepatitis infection?
Dr. Sudeep Khanna: For most of the patients, the disease is asymptomatic. And hence is it not possible for them to diagnose through symptoms. Tiredness, although is a primary symptom so if you have fatigue throughout the day, you may have Hepatitis. One other way is to know if a family member is diagnosed with Hepatitis, one may be a carrier for the disease. Also, screening the high risk population is a way out.
Question: Dr. Arora, we spoke about who all should get tested, what will be your suggestion to all the policy makers?
Dr. Anil Arora: the only way to pick it up early and diagnose is by testing. So my suggestion is that whenever going for any sort of blood test or screening, get tested for Hepatitis B and C. and executive check up is becoming a routine. It should be mandatory and if an asymptomatic patient is not checked up early, the cost of long-term disease treatment is enormous. While it is very cost effective in early stages.
Question: Dr. Saigal, is there anything that we can do to prevent it other than screening or vaccination?
Dr. Sanjiv Saigal: As we discussed, we have to identify the high risk population. We need to look for any family member with Hepatitis. If you have a liver problem, you should get it checked. Then you need to avoid contaminated food and liquid. Be careful in interpersonal relationships. Dialysis and following all protocols strictly may help diagnose and treat Hepatitis. We should follow universal practice of screening people. Be aware and screen people which may help people to curb the disease.
Question: what do you suggest policy makers, institutions and common people to eliminate the disease?
Dr. Sudeep Khanna: As an individual I can only think of vaccine being made mandatory which is very difficult in the democracy. Other than that nothing is going to help.
Since we all go to annual checkups, our panelists suggest that do get checked up for Hepatitis on a routine basis, avoid contaminated food and get proper vaccination.